about us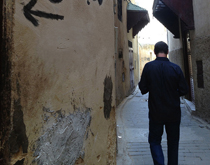 jerome waag
is an artist living in san francisco and co-chef of chez panisse restaurant in berkeley, ca. his work, mostly collaborative, borrows from performance and installation art to create frames for social interaction and collective expression. he is part of the collaboratives openrestaurant, an experimental restaurant that relies on art practices to explore issues associated with the production, distribution, and consumption of food and the citizens laboratory, a platform to engage urban and civic issues.
"cooking starts in the streets of the medina, in the oven of the baker, the hot ashes of the hammam, the piles of olives, the sardines trucked in from the ocean, the pickled plums sold randomly in plastic buckets, the dark honey, the sounds and smells of narrow streets lined with herbs and citrus and, hidden in the shade, the bustle of a crowd collecting intense flavours concentrated by the heat of an arid sun. back in the kitchen it will become a three course menu that changes everyday based on what is most inspiring."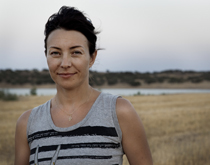 tara stevens
is a food writer and cook who divides her time between the fès medina and barcelona. she first came to fès to write a story about camel burgers for conde nast traveler five years ago, and was captivated. she subsequently authored clock book: recipes from a modern moroccan kitchen, and it was not long before she bought and set about renovating a small dar near r'cif market where she writes and hosts intimate cooking classes. there is a saying that fès chooses you, and for food-loving nomads, nothing could be more true.
"i always felt that setting foot in the fès medina was like stepping back in time, particularly in terms of the food. people here are still very deeply connected to what they eat and its provenance. it's a place where you buy a live chicken for supper, where foraging for wild herbs and spices is a normal part of a cook's repertoire, a butcher prepares your tangia, and friends, families and neighbours routinely cook together. it is the glue that binds this society together and in our supermarket saturated worlds, there is much we can learn from it."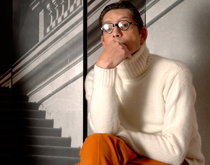 stephen di renza
was born in philadelphia + has lived in lyon, new york, paris, hanoi + london.
his different activities - product designer, fashion director, creative director... - have always centered around the visual + applied arts.
he first came to fez in 1999 + instantly fell in love with the place, leaving with the property that is now riad n°9.
in the summer of 2013 he was appointed creative director for retail operations for jardin majorelle in marrakech + now divides his time between the two cities.


"for me the markets in fes are a treasure of locally-produced products that have become a luxury in the west.
i'm sincerely happy and grateful that serious food professionals recognize and are inspired by the wealth of the markets and the space i've created."
my goal is to allow these chefs to appropriate the space and create their own personalized food experiences within it."